DJA® is a production technology based trading company with a global network of connections, customers and vendors which facilitate the global purchase, sale and service of various manufacturing equipment, machineries and even machinery plants.
To provide facilities, machineries, equipment and production technologies to our customers (manufacturers) in the U.S.A, Canada, Mexico and South America, including Brazil. Our goal is to create opportunities for U.S. customers and vendors to expand overseas through our global network.
We consult with customers and propose the best equipment and services to match their needs. We gather production and machine technology information in consideration of the quality, performance, cost, energy efficiency and environmental friendliness from our network of global resources.
Importer of equipment and machineries from Japan and India
Sales and after-service of the imported equipment and machineries
Locate cutting-edge equipment, machineries and production technology in the U.S.A. and Canada
Develop market, especially in Japan and Asia, and export, sales and set up services locally
Sales and services of facilities, machineries and plant equipment to companies from Asia, especially Japan, who are expanding their business in North or South America
Our people, with a wide range of technology knowledge, who are capable of consulting customers about the equipment and machinery they need.
Wide-reaching connections to global equipment manufacturers and technology companies.
We purchase and sell globally through our own network, our customers and our vendors.
We are a total solution provider of machinery, applications and process technology, including after-sales.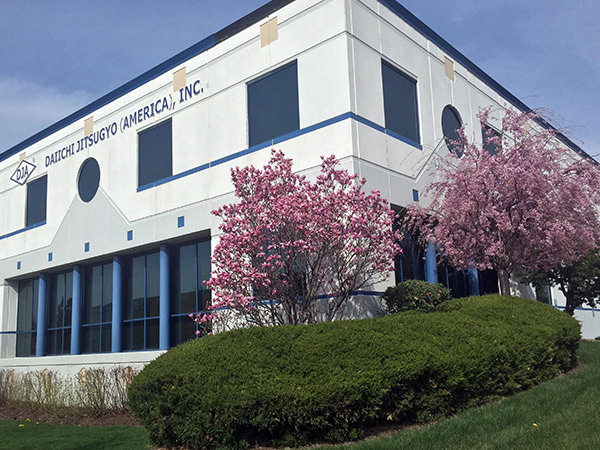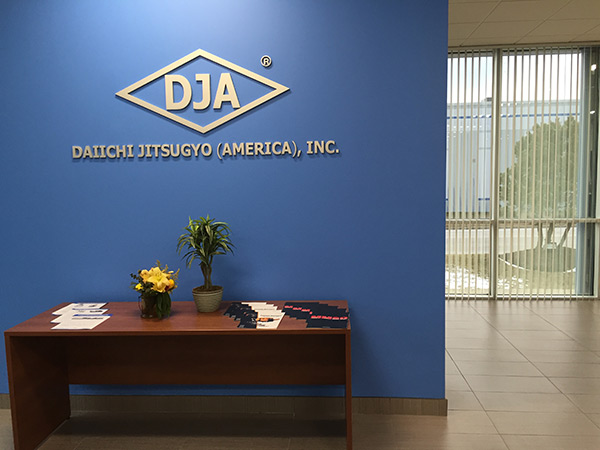 | | |
| --- | --- |
| Aug. 1948 | Our parent company Daiichi Jitsugyo Co. Ltd. (DJK) founded in Tokyo, Japan |
| Apr. 1968 | Establishment of New York Office |
| Apr. 1972 | Founding of DAIICHI JITSUGYO (AMERICA), INC. |
| Apr. 1974 | Establishment of Chicago Office (Currently Head Office of DAIICHI JITSUGYO (AMERICA), INC.) |
| Oct. 1974 | Establishment of Houston Office |
| Jan. 1976 | Establishment of Los Angeles Office (Currently Closed) |
| Dec. 2001 | Establishment of San Diego Office (Currently Closed) |
| Jul. 2004 | Establishment of Knoxville Office |
| Dec. 2004 | Founding of DAIICHI JITSUGYO PUERTO RICO, INC. |
| Jun. 2005 | Founding of DJK GLOBAL MEXICO, S.A. DE C.V. |
| Dec. 2006 | Establishment of Phoenix Office (Currently Closed) |
| Jan. 2007 | Founding of DAIICHI JITSUGYO DO BRASIL COMERCIO DE MAQUINAS LTDA. |
| Oct. 2010 | Establishment of the Energy Equipment Solutions Division |
| Dec. 2015 | New Technical Center at Headquarters |